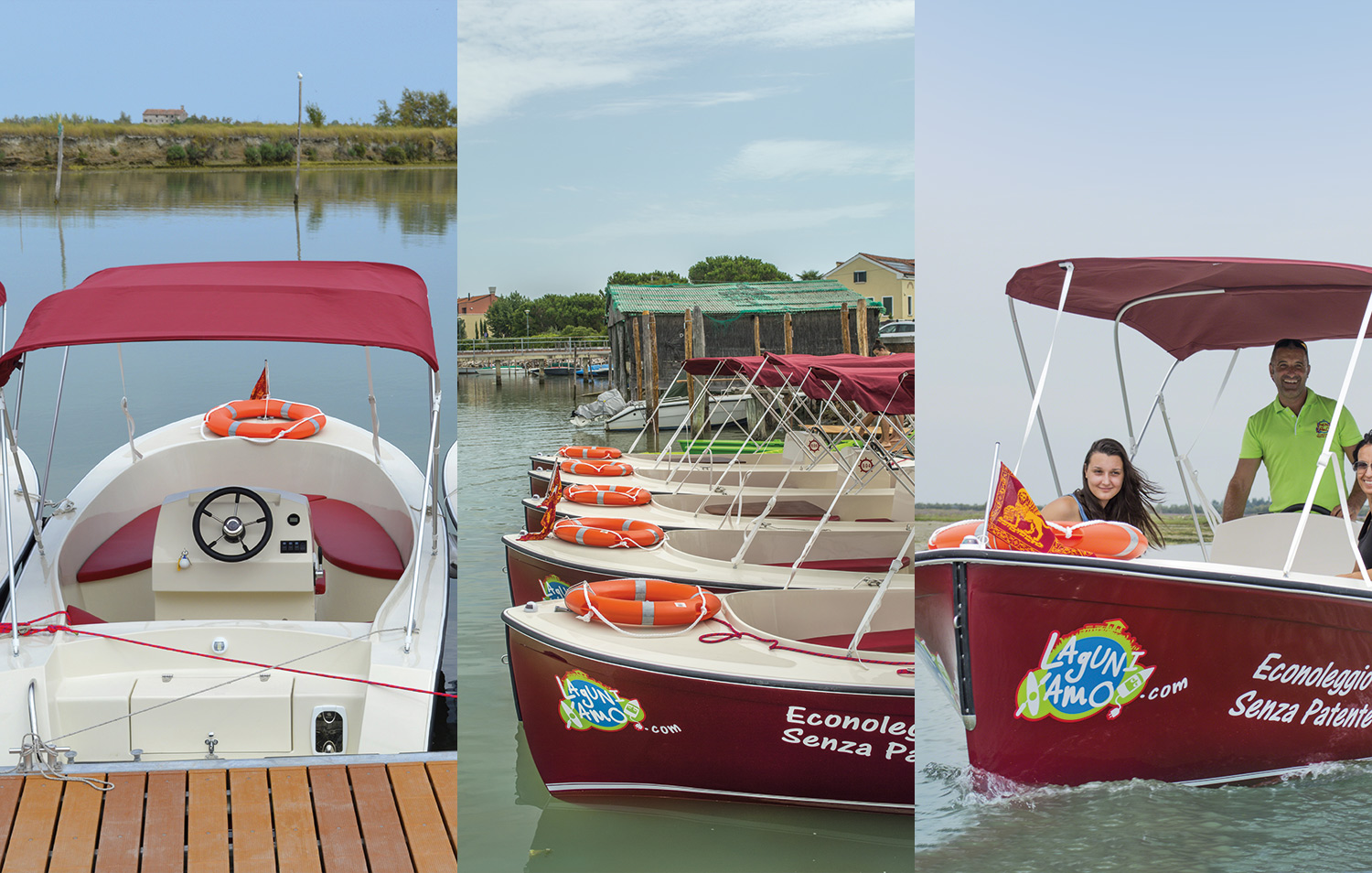 The Microwatt electric boat will take you to a new concept of navigation. Its main feature is the total silence during navigation, in addition to the large load capacity (up to 7 people) and a long autonomy (up to 7 hours of navigation).
We recommend the 3-hour rental, exact time to cover the entire loop around the Cavallino-Treporti lagoon-park without stopping. During this tour you will be immersed in the unique magic of the Venice lagoon and admire, in addition to the myriad species of birds, the historic territory of Cavallino-Treporti from a completely new perspective.

For a more complete excursion we recommend the 5 hours rental, time needed to complete the ring of the lagoon park and to moor to one of the many restaurants on the way.